Important Updates for Microsoft Windows 8.1
On April 2nd, 2014 Microsoft announced important updates for Windows 8.1.
Since the original introduction of Windows 8 in 2012, Microsoft has been continuously refining this experience. In fact, more than 40 percent of Windows PCs at big box retailers this past holiday season were touch-enable! Customer satisfaction for a device running Windows 8 with touch is actually higher than it was for a PC running Windows 7 without touch. Microsoft continues to refine and improve Windows based on feedback from customers in order to improve the overall windows experience.
Last fall, Microsoft released Windows 8.1. Now Windows 8.1 was a direct result of customer-driven improvements including the return of the Start button, tutorials, more personalization options, the ability to boot to desktop, improvements to multi-tasking, and more. Microsoft has released a new update for your Windows experience.
The Windows 8.1 Update delivers a collection of refinements designed to give people a more familiar and convenient experience across touch, keyboard and mouse inputs. It also brings improvements for business customers, really accelerates opportunity for developers, and enables device makers to offer lower cost devices.
Easier access to your favorite apps and key controls:
On the Start screen, on select devices you will now find Power and Search buttons at the upper-right corner next to your account picture. You can now more quickly shut down your PC if you need to and do a search right from the Start screen.
If you like using the desktop, you will be happy to know that select devices will now boot to desktop as the default setting. And on your taskbar, you can now pin both desktop apps and apps from the Windows Store as well as your favorite websites. You can now pin any app you want to the taskbar so you can open or switch between apps right from the desktop. You can also access the taskbar from anywhere when you're using a mouse; you can see the taskbar on any screen by moving your mouse to the bottom edge of your screen. Just click on any of the apps pinned to your taskbar to open or switch to them.
More familiar mouse and keyboard options:
Your mouse will now work more consistently anywhere in Windows. If you move your mouse to the top of the screen when using a Windows Store app, you will see the familiar Close and Minimize buttons. And as I mentioned above, when you move your mouse to the bottom of the screen in a Windows Store Application, the Taskbar comes up.
On the Start screen, if you right-click on an app tile, you will get a context menu next to the app tile that shows you what you can do with the tile, like unpin from Start, pin to the taskbar, change the tile size or even uninstall the app. Right-clicking on an app tile on the Start screen works just like right-clicking on something on the desktop.
Simpler way to find new apps:
After installing the update, you'll find the Windows Store is now pinned to the taskbar by default so you can easily discover new apps (yes, you can unpin it if you don't want it there).
And after installing new apps, you'll notice a message at the lower-left corner of the Start screen that points you to the Apps view so you can see what you recently just installed.
Seamless browsing on all devices:
With this update, Internet Explorer 11 adapts your browsing experience by detecting your Windows device and input type – whether an 8-inch touch tablet in portrait mode or a 24-inch desktop with mouse and keyboard. The web is still front-and-center but new design enhancements make your browsing experience feel like it was made just for your device – like the number of tabs on-screen, the size of the fonts and menus. You can also now control when the browser remains on-screen or hides away for full-screen browsing. Check out 22tracks to see these updates in action.
Improvements for business customers: Microsoft is introducing several key improvements for businesses such as Enterprise Mode Internet Explorer (EMIE) and extended Mobile Device Management (MDM). EMIE enables Internet Explorer 8 compatibility on Internet Explorer 11 so companies can run existing web-based apps seamlessly on Windows 8.1 devices. And with extended MDM, we are introducing additional policy settings that can be managed with whatever MDM solution an enterprise chooses including whitelisting or blacklisting Windows Store apps and websites. Look for a blog post later today on the Windows for your Business Blog that discusses these in greater detail and a post on the Springboard Series Blog on deployment guidance for the Windows 8.1 Update.
New low cost devices:With the Windows 8.1 Update, Microsoft has enabled their hardware partners to build lower cost devices for Windows such as devices with only 1GB RAM and 16GB of storage that provide customers with the experience they expect from a Windows device without sacrificing performance.
Microsoft has made the Windows 8.1 Update available today for MSDN subscribers, and will begin to roll it out for free to Windows 8.1 and Windows RT 8.1 customers via Windows Update tomorrow, April 8th. For the majority of Windows 8.1 users will receive the update automatically. If you are still on Windows 8, you can get the Windows 8.1 Update via the Windows Store on April 8th as well.
NOTE: The Windows 8.1 Update will be KB2919355 for those of you interested.
According to Brandon LeBlanc, a writer on the Windows Blog, on April 2, 2014.
Windows Phone also came out with a major update.Please click here for a very detailed blog from Joe Belfiore .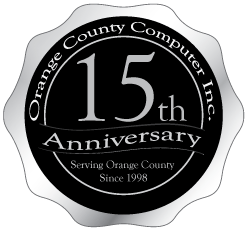 Contact Orange County Computer®, Inc.  with further questions about migrating to Windows 8.1 or moving away from Windows XP, Vista or Windows 7 at (949) 699-6619 or email support@orangecountycomputer.com
Tags:
Apps
,
Keyboard
,
Mouse
,
Pinning
,
search
,
Start screen
,
Taskbar
,
Update
,
Windows
,
Windows 8
,
Windows 8.1
,
Windows 8.1 Update
,
Windows Store