Alibaba begins drone delivery trials in China
China's biggest internet retailer says it has begun testing drone-based deliveries to hundreds of customers.
It says the trial will last three days and be limited to areas within a one-hour flight of its distribution centres in Beijing, Shanghai and Guangzhou.
The company's blog adds that it believes the technology has the potential to speed up deliveries.
Amazon, Google and parcel service UPS are among other companies carrying out more private trials of such aircraft.
Alibaba is using its drones to deliver orders for a specific type of ginger tea, helping limit the maximum weight of the packages to 340g (12oz).
The Tech in Asia blog, which was one of the first to report the development, said the experiment was being undertaken by Alibaba's Taobao division – an eBay-like marketplace that connects third-party sellers and buyers – and would involve 450 shoppers.
The packages of tea will be locked between the legs of the drones
"Even though it's very limited in scope, Taobao is delivering real goods to real people, which is a step further than its Western counterpart Amazon has gone," Tech in Asia's Paul Bischoff told the BBC.
"That said, which company will actually roll out a fully functioning drone-based delivery service remains to be seen and [such a deployment] is still a long way off."
In 2013, a much smaller Chinese company – the InCake bakery – began delivering cakes to customers in Shanghai using remote-controlled drones. However, the trade was quickly halted by a local aviation watchdog, for operating without a licence.
Alibaba has not provided details about how it will ensure the drones do not pose a safety risk
Restrictions on the use of drones in the US have led Google to carry out its own drone-based delivery tests in Australia.
Safety concerns
Alibaba's founder, Jack Ma, has said he aims to expand his company's operations across the globe in order to reach a target of having two billion customers by 2025.
In 2014, the company raised a record $25bn (£16.4bn) when it listed its shares on the New York Stock Exchange.
However, its ambitions were threatened last week by a high-profile spat with one of China's regulators, which alleged that Alibaba had not done enough to tackle the sale of counterfeit goods on Taobao, letting this "abscess fester until it became a danger".
Mr Ma later said that the regulator's actions were not supported by "certain government officials", and he indicated that the matter had been resolved.
Some people were sceptical when Amazon announced its drone experiments, but several other companies have since announced tests of their own
The tests provide Taobao with a chance to generate more positive headlines.
But one expert said it would be wrong to dismiss them as a PR stunt, even if drone-based deliveries were still years away from becoming the norm.
"It's well established that drones can be flown autonomously above the tree-line – but below it, there are still a lot of issues," said Ravi Vaidyanathan, a robotics lecturer at Imperial College London.
"They will need to get around moving obstacles like children and pets when they come to land below the roof of your house. And the kind of co-ordination it would take to get airspace reserved for drone flights is also a big issue too.
"I don't think these problems are insurmountable, but the safety considerations must be addressed, and obstacle-free take-off and landing zones may need to be considered in the near term."
A video released by Alibaba shows packages being flown over motorways
A video released by Alibaba indicates it will use quadcopter drones that fly far beyond the sightlines of their operators, travelling over roads, rivers and buildings before landing in open spaces close to apartment blocks.
However, the company has not provided technical details about how it intends to achieve this.
At Orange County Computer, we love technology and get excited about advancements in the future. Contact a member of our Technical Support Team with any tech questions at (949) 699-6619.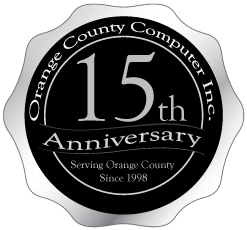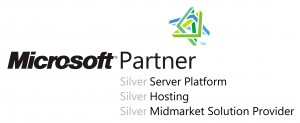 Information originally obtained from BBC New's Leo Kelion. View the story here.