Microsoft Tech Support Scam: Consumer Beware of calls about your Computer…it's a Scam!
Microsoft Tech Support Scam Uncovered by the FTC
A global tech support phone scam operation is uncovered and this is just wrong on so many levels!
Microsoft does not call you on the phone to tell you that your computer is at risk!
For some of you reading this, it might sound like a joke, however, this is not a joke…An FTC Crackdown in 6 countries, uncovered a massive international tech support scam that swindled tens of thousands of consumers in six countries. This is called one of the most widespread Internet Scams of the Decade.
The FTC recently shut down a global crime network that tricked tens of thousands of consumers by pretending to be a Microsoft Tech Support Scam provider. 14 different companies and 17 individuals were targeted in the investigation, freezing $188K in assets and that number is expected to increase over time as more nations are assisting in this investigation.
These tech support scams are termed, "scareware". English Speaking Consumers in the US, Canada, Australia, New Zealand, and the U.K. were targeted in this global scam, and the majority of the cyber criminals were based in India. Now isn't that where the big hardware giants have outsourced their tech support to as well?
Scammers Fooled Consumers out of Hundreds of Dollars by Granted Remote Access
Cold callers would claim to work for major technology companies, such as Microsoft and Google, telling people that they had viruses on their PCs.
Those who fell prey to their tactics, users allowed the scammers to remotely access their computers, locking them out of their systems while they "FIXED" their machines. This group went as far as placing ads on Google to falsely prove their existence so when skeptical unwitting consumers found them, the "Tech Support" company would appear to be legitimate.
Windows PC users were charged anywhere from $49-$450 to remove malware that did not even exist on their systems. This scam began back in 2009 in Australia and the FTC estimates that hundreds of thousands of U.S. Consumers may have been affected. In Canada, it is estimated that tens of thousands of consumers were affected @ $85 per person.
The scammers also attempted to avoid detection by using virtual offices and over 80 different domain names and 130 different phone numbers. Those operating in India were using US Phone carriers and those carriers agreed to block the numbers.
Microsoft's Director of consumer affairs and Senior Policy Counsel, Frank Torres, said that they will work with the agencies to identify other scams as they emerge. Frank also said that, Microsoft will never cold call customers and ask for their credit cards to charge them for service they don't need.
What can you do to protect yourself and your data?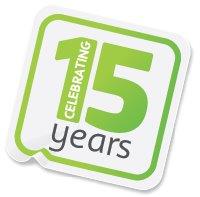 Do not allow anyone to remotely access your computer unless it is your already established IT Provider.
Verify that your Wireless Network is secure. Many consumers leave their wireless Internet wide open for anyone to hack in.
Unless you leave your front door unlocked at night, lock down your Internet access.
Only use the Internet behind a secure wireless network that requires a passcode to access.
Password protect important data and access codes
Install and maintain an updated Client Antivirus for desktop and laptops
Do not visit websites with expired SSL Certificates, especially US Federal Government sites as they are often targeted by hackers.
Work with a trusted solution provider – Integrity is a rare trait in business today.
If you feel that your system or network may be at risk, or the security of your system has been compromised, contact us, your local expert security team at Orange County Computer® so we can minimize the damage. We are happy to help.
Information originally obtained by CNET and ZD NET's Shara TIbken.