Do you Value Your Business Information enough to consider an Offsite Data Backup Solution?
Too often, many small businesses rely on an employee to back up the data to an external hard drive or burnable CD/DVD. While this backup is better than nothing, it is seriously flawed. First of all, the employee forgets to backup the data. Also, the problem with these backup procedures is that if your data is corrupt, you will more than likely overwrite your last good backup with corrupt data during your next backup. Then, when you need to restore good data, there might not be anything to restore.
Without Offsite Server Backup, You Are Just Waiting for Disaster to Happen
Most noteworthy, a surprising majority of small businesses do not have a reliable backup system. Whether due to budget constraints of implementing an in-house backup server or just being unsure of how to implement backups to avoid disaster, many businesses fail to realize that they are placing their own livelihood in jeopardy every day by not having a secure backup system. Conseqently, some learn the hard way and only after a disaster understand the importance of safeguarding their business data.
Why wait for disaster and as a result pay thousands of dollars for an attempt to recover the data from a failed hard disk when you can protect yourself today?
Click here now to download a free 30 day trial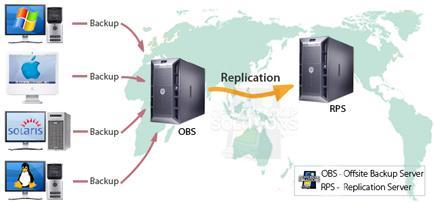 OCC Online Backup has you covered! Our online backup software comes fully loaded with FREE plug ins to backup the following servers:
Microsoft Exchange 2007/2010/2013
Microsoft SQL 2012/2014/2016
Oracle (All Platforms)
Lotus Domino/Notes (Win)
MY SQL (All Platforms)
Many IT professionals will tell you that an on-premise solution will work just fine for your environment – WRONG! That solution is the perfect storm in which a theft, fire, flood or hardware failure places your company in jeopardy of that single point of failure situation This scenario is not a reliable solution whatsoever!
OCC Online Backup service is a utilized worldwide and provides secure and reliable Offsite backup Solutions that give our clients piece of mind, far greater than a tape backup. What sets our solution aside from other providers is the file download speed. Major mainstream offsite backup providers offer cheap monthly rates yet file retrieval can take weeks, which is pointless and potentially devastating.
First, we backup your computers and/or servers every day effortlessly and automatically.
Second, your data back up is in a tape-like fashion where you can restore your data from any backup within the last year or more. (Retention is set by you).
Last, your data is held safely and securely offsite in case of a fire or burglary. Your data is stored on two completely separate, fully redundant servers.
Online Backup Fully Functional 30 Day Trial (100 GB)
For more information, please contact us via telephone at 949-699-6619 or via email at Contact Us