Microsoft Will End Some Windows 7 Support
Microsoft, in a document posted recently to its product support website, is reminding Windows 7 customers that it'll be ending some support for the nearly five-year-old operating system next January.
Microsoft will stop providing what it calls "mainstream" support for all versions of Windows 7 on Jan. 13, 2015. But as noted by ZDNet's Mary Jo Foley, this doesn't mean Microsoft will stop issuing security updates for Windows 7, as it did for Windows XP back in April.
Once mainstream support ends, Windows 7 will enter "extended" support, which usually lasts for five years. During this period, customers will still get free security updates for Windows 7, but they'll have to pay for bug fixes and for phone and online support.
In addition, only business customers will have the option to pay for bug fixes; those using consumer versions of Windows 7 (Ultimate, Home Premium, Home Basic and Starter) will have to live with any bugs that arise after mainstream support ends.
Microsoft will still provide free security updates for Windows 7 until Jan. 14, 2020, which is when extended support is slated to expire.
There's nothing unusual happening here, as Microsoft is merely following its well-established support policy for Windows. At the same time, given customers' resistance to Windows 8, it's possible that many customers will decide to stick with Windows 7 for years, as they did with Windows XP.
Microsoft will also move all versions of Windows Server 2008 and 2008 R2 into extended support next January, along with all versions of Windows Storage Server 2008.
Meanwhile, the next big looming support deadline for small-business customers is July 14, 2015, when Microsoft will cease all security updates for Windows Server 2003.
At the Orange County Computer® Tech Repair Center, we help ease your transition from Windows 7 to Windows 8.1 For further information or guidance on upgrade options contact a member of our Technical Support Team at (949) 699-6619 for the best solution that works for you.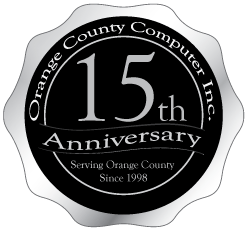 Information originally obtained from CRN's Kevin McLaughlin. View Kevin McLaughlin's story here.