Windows 8.1 continues upward trek as XP edges down
Microsoft's current desktop OS, Windows 8.1 is close to stealing second place from Windows XP in the desktop OS arena, according to new stats from Web tracker Net Applications.
Microsoft's Windows 8.1 continues to win over more desktop users.
For the month of November, Windows 8.1 scored 12.1 percent of all Web traffic as seen by Net Applications, up from 10.9 percent in October and just 6.67 percent in September.
At the same time, the no-longer-supported Windows XP continues to see its share of traffic dwindle. Last month, XP's share fell to 13.5 percent from 17.1 percent in October and 23.8 percent in September. At this rate, Windows 8.1 could surpass XP as the second-most popular desktop OS by the time 2014 comes to a close, at least according to Net Applications' data.
The latest stats from fellow Web tracker StatCounter, meanwhile, show Windows 8.1 already having stolen second place from XP. For November, Windows 8.1 took a 10.95 percent share, according to StatCounter, narrowly beating XP's 10.69 percent share.
"Following a somewhat mixed reaction to Windows 8, Windows 8.1 has made steady progress since its launch," StatCounter CEO Aodhan Cullen said in a press release. "It passed Windows 8 in August and has now passed Windows XP in November. The growth trajectory for Windows 8.1 has been positive but if current trends continue it will not topple Windows 7 before Windows 10 is launched in 2015."
Microsoft has already given us a glimpse into the future with the Windows 10 Technical Preview. Released the end of September, the preview reveals an operating system even more desktop-friendly with the return of the Start menu, new trackpad gestures and the ability to run Metro apps in resizable windows.
The software giant is expected to show off a consumer preview of Windows 10 in early 2015, possibly as soon as January.
If you combine the Net Applications data for Windows 8.1 and Windows 8, Microsoft's latest OS has dramatically bested XP for the No. 2 spot. Users still on Windows 8 accounted for 6.5 percent of the traffic recorded in November, which means that 8.1 and 8 collectively took home a share of 18.6, outshining XP's 13.5 percent by several points.
First, Windows 8 failed to wow the crowds following its official release in October of 2012. Desktop users in particular found the new touchscreen-centric OS too radical a change from Windows 7. But with Windows 8.1, Microsoft has tried to make the OS friendlier to the mouse and keyboard with the option to boot directly to the desktop, a Start screen power button and the ability to run Metro, aka Modern, apps from the desktop.
Second, Microsoft cut off support for XP this past April, which means no more bug fixes, patches, or other updates. As such, the company had been working hard to convince XP users to migrate to Windows 7 or Windows 8 so that their systems would still be protected.
Windows 7 remained on top of the charts last month with a Web traffic share of 53.7 percent, according to Net Applications, up slightly from 53 percent last month. The aged and much-maligned Windows Vista continued to drip its way down the charts with a 2.6 percent share, down from 2.8 percent in October.
At the Orange County Computer® Tech Repair Center, we have seen an increase in client web browsing difficulties using Internet Explorer, and consistent security breaches because they are still using Windows XP. These are just the start of the many issues to come in the near future. We are urging customers to upgrade to Windows 7 or Windows 8.1 if entirely possible.
Contact Orange County Computer®, Inc. with further questions about migrating to Windows 8.1 or moving away from Windows XP, Vista or Windows 7 at (949) 699-6619 or email support@orangecountycomputer.com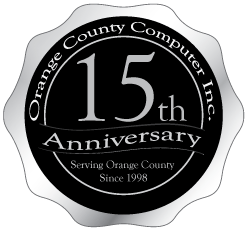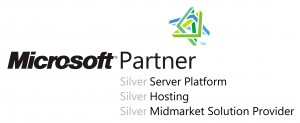 Information originally obtained from CNET's Lance Whitney. View the story here.