Microsoft Internet Explorer Faces Retirement Once Windows 10 is Launched with New Project Spartan Browser
While Microsoft has dropped hints that the Internet Explorer faces retirement, the software maker has now confirmed that it will use a new name for its upcoming browser successor, codenamed Project Spartan.
During Microsoft's Convergence conference in Atlanta on Monday, Microsoft's marketing chief Chris Capossela pretty much admitted that the name Internet Explorer was on its way out, as first reported by The Verge."We're now researching what the new brand, or the new name, for our browser should be in Windows 10," Capossela said. "We'll continue to have Internet Explorer, but we'll also have a new browser called Project Spartan, which is codenamed Project Spartan. We have to name the thing."
Alongside Project Spartan, Microsoft will also release Internet Explorer 11 as a legacy option primarily for enterprises with applications and internal sites designed for Microsoft's longtime browser. The new Project Spartan will be named separately and will be the primary way for Windows 10 users to access the web. Microsoft has tried, unsuccessfully, to shake off the negative image of Internet Explorer over the past several years with a series of amusing campaigns mocking Internet Explorer 6. The ads didn't improve the situation, and Microsoft's former Internet Explorer chief left the company in December, signalling a new era for the browser.
Why this matters: Internet Explorer is still the most popular browser on Windows, but it is far from the most capable. Browsers like Chrome and Firefox feature far more consumer-friendly features and a broad catalog of extensions and add-ons that IE has never been able to match. Google's Chrome is also morphing from just a browser to a complete desktop-like working environment with the web at its center. To keep the built-in Windows browser relevant, a fresh start is sorely needed. Dumping the Internet Explorer brand as part of the reboot would go a long way to reinforcing the new browser's departure from IE.
Cortana Inside
Project Spartan has yet to roll out to Windows 10 users, but rumors and leaks about it have been popping up in recent weeks. The new browser will come packed with Cortana, Microsoft's personal digital assistant that is also built into the Windows desktop. Based on a leak earlier in March, Spartan will have a streamlined interface that is very basic and almost Chrome-like. The Spartan browser also comes with a brand new rendering engine called Edge. The new browser engine promises to be much speedier than Trident, which powers IE. Edge is already built into the Windows 10 preview and can be enabled for Internet Explorer 11. We should get our first look at Project Spartan later in March after the browser is added to an upcoming preview build of Windows 10. In the meantime, check out the 10 must-try new features already active in Windows 10.
Contact Orange County Computer®, Inc. for more information about Internet Explorer's Retirement or for more information about Windows 10 at (949) 699-6619 or email questions to support@orangecountycomputer.com.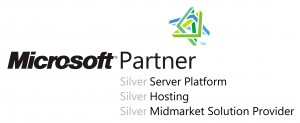 Information originally obtained from PCWorld's Ian Paul and the Verge's Tom Warren. View their stories here and here.
For some fun commentary on Internet Explorer click here.