Annual Shop and Dine Lake Forest 2019
Orange County Computer® has proudly served the Lake Forest Community and local businesses since 1998. We are excited to participate and support this event by offering valuable discounts! Great food and discount promotions are available from Businesses Citywide! The coupon books are currently being mailed out and distributed to all Lake Forest residents and businesses this week. The coupon books will feature all participating vendors and the amazing discounts that are available during this event.
The City partners with Lake Forest businesses to offer discounts and promotions to encourage residents and local employees to shop or dine at participating restaurants, professional services, or retail shops. Last year's coupon booklet featured over 300 coupons from participating Lake Forest businesses. With more than 50 shopping centers participating this year, there's always a participating business near you!
In 2018, the Shop and Dine Lake Forest Program was extended from a week-long celebration of local businesses to a full month, taking place September 1st – 30th. This year's Shop and Dine Month will feature their annual Taste of Lake Forest on Saturday, September 28th. Each taste is $1, and you will be able to vote for your favorite at the end. Prizes will be awarded to first, second, and third place winners, along with the "Best New Entry" award. There's also a Beer & Wine garden, which will also have $1 tastes available. A raffle will also take place, with prizes ranging from $100 giftcards to free meals and memberships for various participating businesses.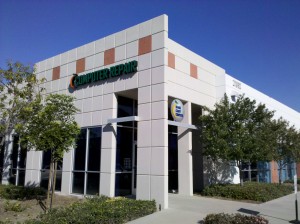 Look out for our Shop and Dine Lake Forest Promotion for our 25 Special: $25 off Computer Repair, $25 off Virus Removal, and 25% off Data Recovery!
Visit us to redeem your 25 Special at our Tech Repair Center and receive a stamp to earn a chance to win raffle prizes at the Taste of Lake Forest on Saturday, September 28th!
For information on how to participate in this citywide event, contact us at (949) 522-7709 or the City of Lake Forest at (949) 461-3400. For a complete listing of all businesses and deals, visit the City Website.
You might also like