Remote Office Computer Support
Remote Office Computer Support
Literally everyone has been ordered to work in a remote office during this COVID19 Pandemic. The team at Orange County Computer understands the sense of urgency our clients may be experiencing as they try to use home desktops, laptops and battle with their kids at the same time. It is inevitable that people will experience bandwidth and network problems as everyone adjusts to this new temporary norm. Lucky for our clients, our services are considered Essential to business function. Our team is standing by, happy to help resolve your computer/ network issues, remotely, and will be able to provide this service to you regardless of how long this health crisis continues. Most Remote Office Computer Support Solutions can be resolved as long as you have a connection to the Internet. This will allow you to remain socially distanced yet able to get back to work quickly.
Customers can either contact us from our contact page on our website of call our Tech Repair Center at (949) 522-7709 to get started.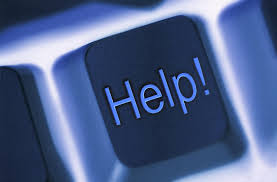 Customers that utilize our remote office / computer support solutions will benefit from our rapid troubleshooting and resolution with minimal downtime, getting back to work quickly!
During this time remote support is the perfect solution as we are all encouraged to stay home. Customers may utilize these services provided that they have an internet connection. If however, we cannot solve your issue via remote support, we will accept system drop offs by appointment and following the health guidelines we have established.
Examples of Telephone / Remote Support Services include but are not limited to:
System Diagnostics
Basic Virus Removal
E-Mail Issues
System Updates / Patch Management
Hardware Compatibility Issues
File Retrieval
Minor Data Recovery
Software Support
Software Installation
Backup Configuration
Software Training
Remote Office Computer Support Services are available 24 hours a day, 7 days a week. Our team at Orange County Computer, Inc. provides competent service and communication with our customers and local community. We don't believe in outsourcing any of our services. This allows for a more personal connection and general investment into properly solving your issue. We are happy to help!
You might also like