E-Waste Recycling Event Saturday, January 15th, 2011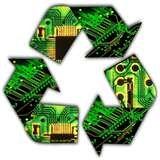 GOT E-WASTE?
Orange County Computer's® E-Waste Recycling Event is this Saturday, January 15th from 9:00am till 4:00pm.
This FREE E-Waste Recycling Event is open to the general public and will benefit The Richter Family.
Bring in your old or broken Computer Equipment, Electronics, Clothing, Shoes and Sporting goods.
Location: Orange County Computer® Tech Center – Drive thru Event will take place in the parking lot at 21092 Bake Parkway Suite 100, Lake Forest CA 92630
Why? Help save our Environment by responsibly disposing of your old Electronics and Clothing that are cluttering your closets and garages and help support a local family with a big heart. Matt Richter was in a very bad car accident and is recovering from a massive head trauma.
Bring your Electronics:
TVs (LCD,LED, Plasma, CRT)
Monitors
Computers
Copiers
Ink Cartridges/Toner
Laptops
Personal Electronic Devices
Cell Phones
Rechargeable Batteries
Keyboards
Printers
Mouse
Cable/Wire
Power Supplies
Audio/Video Equipment
Microwaves
Telecommunication Equipment
Hard Drives
Misc. Electronics
Servers/Switches If it has a cord or batteries we take it.
Sorry, No Refrigerators.
Work/Business? If your work or business has computer or other electronic equipment to dispose of call Neo Recycling to schedule a FREE pickup and we will include collected materials in the Event.
We're also collecting Clothing/Shoes/Sporting Goods:
Place clothing and shoes in separate plastic bags. Please bundle shoes together in like pairs by tying laces together or using rubber bands.
ZERO Waste policy:
Neo Recycling firmly believes in a ZERO Waste policy and makes sure that 100% of the materials we collect are recycled. When you divert recyclable materials away from landfill and into recycling streams you help reduce the need for newly mined materials. There is also tremendous energy conservation when new products are created using recycled materials.
Contact us with further questions at (949) 699-6619 or email to support@orangecountycomputer.com