off site backup by orange county computer

Most companies and organizations have some kind of backup solution for their data. The question is, does yours?
Even if you currently backup data to a dedicated server, external hard drive, or tape, your data may be at risk in the event of disaster unless it's safely and securely stored off-site.
That's where Orange County Computer® can help. We wanted to introduce you briefly to a few facts about us that you may want to consider in light of your current backup plan.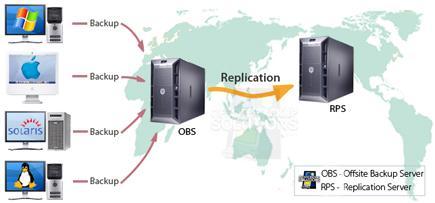 OCC Onsite Backup capabilities:
We know data! We backup your computers and/or servers every day effortlessly and automatically.
Your data is safe with OCC Offsite Backup.

You can back up your data to a local device on-site and to our off-site data centers (no fees for local copy)
You can Restore your entire system (exact image of your system)

Businesses of all sizes trust OCC Offsite Backup.
We serve more than 1000 organizations from Fortune 500 companies to small businesses, non-profits, and everything else in between.
OCC Offsite Backup enables users to select specific files, entire folders or systems to back up to our off-site data centers.
Retrieval Speed is noted at one of the fastest in the industry.
Offsite Backup Solutions is simple to use, secure, and affordable. Offsite Backup Solutions saves you time and money with no hardware to buy and little management required. OCC Offsite Backup includes 24/7, U.S.-based support.
Our world-class data centers use military-grade encryption (128 or 256) and follow HIPPA guidelines.
NO hardware to buy!
NO cables to connect!
NO training required!
Orange County Computer's® low price is just one solution that saves money with the deliverance of value to your business. You can access your data anytime, anywhere with a computer that has access to internet, so you can travel with your information.
A surprising majority of small businesses do not have a reliable backup system.
SO START TODAY by contacting our Technician Center @ 949-699-6619, email our team support@orangecountycomputer.com, and visit our website to find out more details on how to start your new backup plan.