Cyber Monday Discount on Computer Repair Services
$25 Off for Computer Repair Services Cyber Monday Special

Take a $25 discount off our Diagnosis fees on November 26th, Cyber Monday !
Do you have a broken down computer that you keep putting off getting fixed?
Stop by on Cyber Monday and we will tell you what's wrong with it and take $25 off our fees!
We will be open from 9am to 6pm!
Ideas on how to use our Computer Repair Services:
Complete System Diagnosis
Data Recovery from a failed hard drive
Data Transfer Services
System Clean up
System Upgrades
Orange County Computer® is happy to help you with any Computer Repair Services this holiday season by offering the gift of productivity!
Contact us today at (949) 522-7709.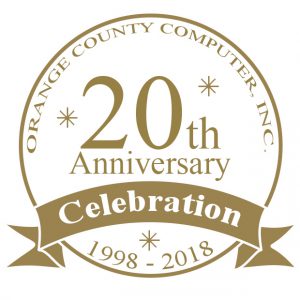 You might also like