Beware Of Black Friday Online Shopping Scams and Fake Mobile Apps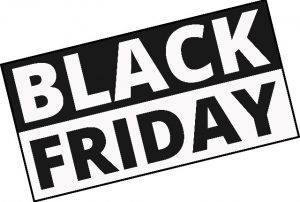 With Black Friday and Cyber Monday fast approaching, many consumers are looking for great deals. In the last several years the numbers of purchases made online or via mobile phones now accounts for over 40% of all sales. As consumers are scrolling through their phones searching for the next best deal, this is also the perfect time for scammers with fake mobile apps to try and capture your credit cards, debit cards and any other information they can use against you.
Cyber-criminals are creating fake mobile apps and web-pages that look realistic in order to confuse app downloaders. They attempt to imitate reputable sites, such as Amazon and EBay with promises of great deals, coupons or giveaways. They want you to download the bad app or visit fake sites in order to gather your sensitive data. According RiskIQ's recent report 5.5% out of the 4,324 Black Friday-related apps and 4.6% of Cyber Monday apps are deemed malicious and unsafe. The firm recommends analyzing who developed the app and to only download apps from official app stores like Apple App Store and Google play.
Another area to be wary about is stores advertising on social networks. It may be tempting to click on links from unknown stores offering huge discounts, however this medium is what is most used by scammers to attack. You must take even more care with these stores. If you are shopping from your web browser make sure you are visiting an HTTPS encrypted site. A green padlock in the address bar of either Google Chrome or Mozilla Foxfire (Android, iOS) will be present when you are on an HTTPS encrypted site.
The Takeaways for a safe and secure Black Friday shopping experience are to be aware of impostor apps designed to steal your personal info. Look out for Apps with poor grammar, misspelled words, don't give out any information in exchange for Coupons or giveaways. Finally to only download apps from Google play or Apple App Store.
We here at Orange County Computer are always available to assist you with your computing and security needs for more information contact us at 949-699-6619 or click here.