What Are Managed IT Services?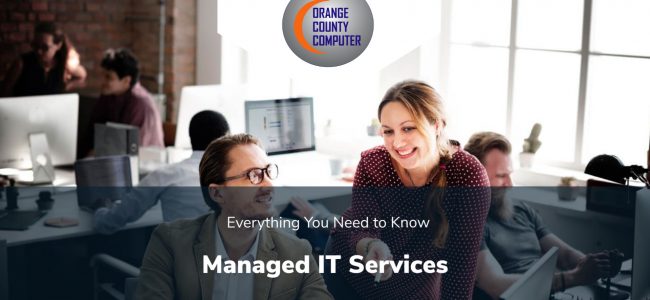 Managed IT services, what are they exactly?
Essentially, they are professional IT outsourcing services provided by managed service providers (MSPs) to businesses like yours. Instead of spending effort and expense managing the day-to-day of IT, they allow you to channel your efforts towards other pivotal business goals.
Says Deborah Walck, Chief of Network Operations, "In the digital age, the right IT partnership isn't just about technology; it's about propelling businesses forward."
For many business leaders, keeping up with the rapid evolution of technology and recruiting the necessary talent (at huge expense!) for IT support is not only challenging but also not the best use of their time.
This is why an increasing number of companies are opting to delegate some, if not all, of their IT tasks to experts who offer a comprehensive suite of IT solutions. Such has been the popularity of this service category that the managed IT services market is expected to triple.
A Simple Managed IT Services Definition
Simply put, managed IT is a setup where businesses delegate crucial technical responsibilities to an MSP. The scope of services, performance criteria, and other aspects of this partnership are outlined in a service contract, typically encompassing service level agreements (SLAs) and service level objectives (SLOs).
These contracts specify the range of services offered, their respective costs, and the performance benchmarks the MSP pledges to achieve. This ensures transparency for the client, enabling them to comprehend the offerings and assess the vendor's performance effectively.
We Help Businesses Like Yours Slash Annual IT Costs by 45%
Find out where you're wasting money and how you could be spending it better
Get Started
What Types of Solutions Do Managed IT Service Providers Offer?
Before we get into what services you can expect, let's discuss what an IT managed services provider is. A managed IT services provider is a specialized company that offers businesses a comprehensive suite of IT services and solutions.
For small and medium-sized businesses, that may mean outsourcing some or all of their IT needs, while for larger organizations, an IT partner may augment an in-house team and bolster internal expertise.
Here's how managed services work: instead of handling IT needs in-house, MSPs allow you to outsource them, ensuring that your technology infrastructure is up-to-date, secure, and efficient.
This not only helps you focus on your core operations but also provides you access to expert IT resources and advanced technologies without the overhead of a full-time IT department. You can receive the following services from an IT partner:
Monitoring and Management from Remote Locations
Overseeing Networks
Server Administration
Cloud Services and Support
Remote Monitoring and Management of Servers
Management of Mobile Devices
Solutions for Email and Messaging
Cloud Computing Support
Planning for Backup and Disaster Recovery
Managed Security Services
Mobile Device Management and Secure Access
Automating IT Processes
Support via Help Desks
Technical Support, both Remote and On-site
It's worth noting that each provider might have a unique set of offerings, and some could present combined service packages. Hence, it's crucial to delve deep into your research. Ensure you're clear on the exact services included in the contract and understand the specifics of each service.
What Are the Biggest Benefits of Managed IT Services?
There are many benefits to working with an experienced IT services provider, including:
Boosted Efficiency – Delegating routine IT tasks to expert providers allows your team to concentrate on their core duties, enhancing overall productivity.
Cost Savings – Opting for managed IT services is often more economical than maintaining an in-house IT team. The financial outlay is more predictable, and MSPs present diverse service packages tailored to various budgetary needs.
Diverse IT Expertise – A significant perk of managed IT services is the broad spectrum of technical expertise they bring. From seasoned network architects and cybersecurity specialists to experienced IT strategists, top-tier MSPs possess the comprehensive knowledge essential for today's business operations.
Adaptability – Managed IT solutions are inherently flexible and can evolve with your business's shifting IT demands. Service providers collaborate with you to craft or modify a solution that aligns with your unique needs.
Optimized Business Operations – MSPs can aid in automating and refining your business processes, enhancing efficiency and output.
Enhanced User Experience – By bolstering the dependability of your IT framework and ensuring users can readily reach skilled help-desk staff, you can diminish user grievances and boost their overall satisfaction and productivity.
| | | |
| --- | --- | --- |
| Aspect | Managed IT Services | In-House IT Team |
| Efficiency | Boosted by delegating routine tasks to experts, allowing the core team to focus on primary responsibilities. | May be reduced if the team is overwhelmed with routine IT tasks and cannot focus on strategic initiatives. |
| Cost | Predictable and often more economical with diverse service packages tailored to various budgets. | Can be higher due to salaries, benefits, training, and other overheads associated with full-time employees. |
| Expertise | Access to a broad spectrum of technical expertise, from cybersecurity to IT strategy. | Limited to the skills of the hired team, which might not cover all the diverse IT needs of the company. |
| Flexibility & Scalability | Highly adaptable to changing IT needs; services can be scaled up or down based on demand. | Might require hiring or training new staff for evolving IT needs, leading to delays and additional costs. |
| Business Operations | Can aid in automating and refining business processes for enhanced efficiency. | Might be limited in offering automation solutions unless the team has specific expertise in that area. |
| User Experience | Enhanced by reliable IT infrastructure and easy access to skilled help-desk staff. | Depends on the efficiency and responsiveness of the in-house team, which might vary. |
| Range of Services | Comprehensive suite of IT solutions offered, from cloud services to disaster recovery. | Limited to the expertise of the in-house team; might not offer a full range of IT solutions. |
| Contractual Clarity | Clear service contracts with SLAs and SLOs ensure transparency and set performance benchmarks. | Performance metrics might be less defined, and there might be no contractual obligations for specific outputs. |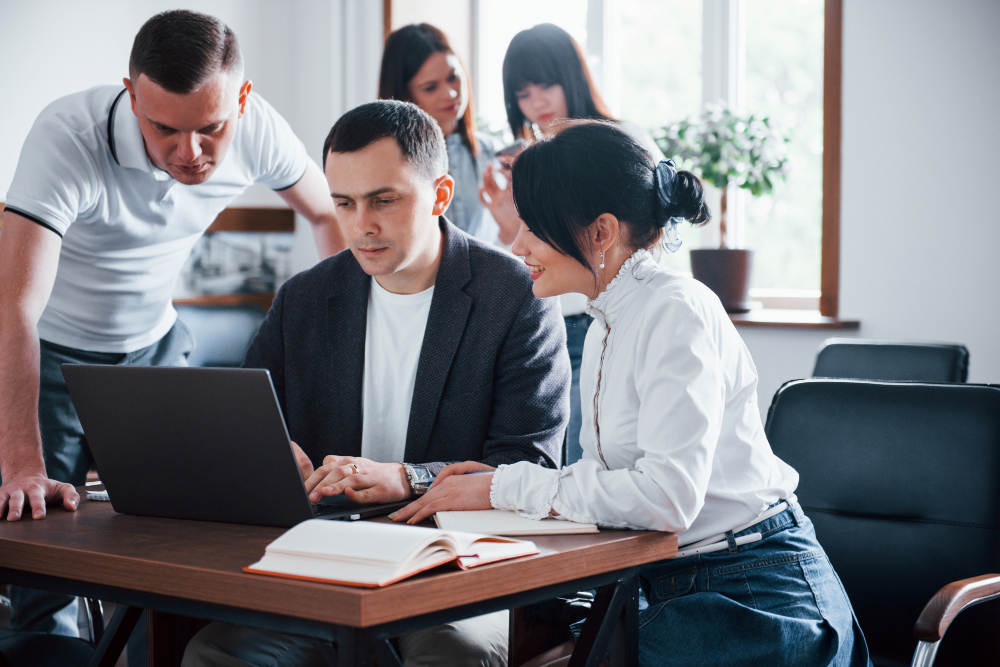 Supporting Businesses Like Yours for Over 25 Years
Managed IT services can help you reduce costs and overheads…when you work with the right IT partner. One that takes the time to understand your needs and is committed to building an ongoing, positive relationship.
For over 25 years, Orange County Computer, Inc. has helped clients offload information technology tasks and focus on their core business. We are trusted by 100+ companies for responsive support and end-to-end services. Find out how we can help your business thrive.
Trusted Managed IT Services in Orange County
You might also like