Computer Repair Services- Cyber Monday Onsite Appointment Discount
Computer Repair Services Onsite Cyber Monday Special
One Hour Onsite Regular $165 On sale for $125!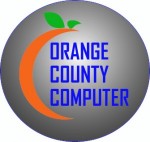 Give the gift of Computer Repair Services this Holiday Season.
We all have someone dear to us that just can't get their computer functioning properly or who often complains about how slow their computer is running.
Computer Repair Services is the perfect gift idea for:
Home Businesses
Students
Individual Family Members
Co-Workers
Employers
Christmas Parties
Gift Baskets
Friend or anyone else with a Desktop or Laptop!
It may be a loved one out of state or your neighbor down the street from you. This is the perfect gift idea for that person who has everything except a fully functional computer system!
Ideas on how to use our Computer Repair Services:
Complete System Diagnosis
Data Recovery from a failed hard drive
Data Transfer Services
System Clean up
System Upgrades
Smart Phone Setup / Email Configuration
Microsoft Office Program Training
Remote Support
Orange County Computer® is happy to help you with any Computer Repair Services this holiday season by offering the gift of productivity!
Contact us today at (949) 699-6619 about our On-site Cyber Monday Special while appointments last!