Windows 8.1 Update Install Deadline Has Passed
June 10 was the install deadline for consumer users of Windows 8.1 to move to the Windows 8.1 Update.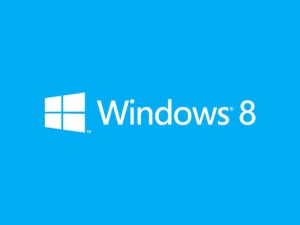 Most Windows 8.1 or Windows RT 8.1 users with Microsoft's Windows Update service turned on will have received the update.
If the Windows 8.1 Update doesn't get installed on a Windows 8.1 machine, future operating system security patches won't be delivered to that machine. However, the June 10th deadline doesn't apply to Windows 8 users, who have until Jan. 12, 2016 to move to Windows 8.1, which will ensure that they continue to get OS security patches.e, which installs automatically. However, other users not using that service, or who have experienced update problems, may have to install Windows 8.1 Update through the Windows Store app on their machines. The update mostly adds improvements benefiting keyboard and mouse users.
Windows 8.1 Update is somewhat different from a traditional update from Microsoft in that it changes the OS's features. In addition, the update sets a new service "baseline" for the OS. Future patches from Microsoft after June 10 will target Windows 8.1 Update, not Windows 8.1, going forward.
The June 10 deadline to install the update was extended from Microsoft's original specification of May 13 for consumers. Organizations have a longer leeway to install it, with a deadline of August 12.
Users updating Windows 8.1 who have existing Windows Store Apps (formerly known as "Metro" apps) on the system will have to reinstall those apps. They won't necessarily have to install their Desktop apps, though. The update performs a pre check to see if the desktop apps will run on Windows 8.1 Update, and will suggest measures to take, if any, to get them ready.
The update takes 30 minutes to "several hours" to download, depending on the Internet connection, but it also requires a reboot, which can take from 20 minutes to an hour to complete, according to Microsoft's estimate. Microsoft recommends backing up a system's files and apps before applying the update, according to a help article.
The Windows 8.1 Update is described by Knowledge Base article KB 2919355. Microsoft required a "servicing-stack update" as a prerequisite for installing the update, which is described in Knowledge Base article KB 2919442.
Microsoft points out some known install issues that people may encounter in this help article. Users could be experience problems from missing or damaged files needed by Windows Update (error code 0x80073712), incompatible software drivers (error code 0x800F0923) or connection problems to the Windows Update servers (error code 0x800F0922).
Many more problems (sometimes with solutions) can be found in Microsoft's help forum pages here.
According to Kurt Mackie who is online news editor for the 1105 Enterprise Computing Group.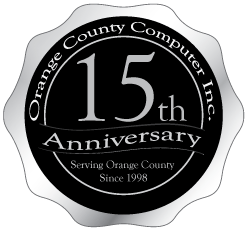 Contact Orange County Computer®, Inc.  with further questions about theWindows 8.1 update or moving away from Windows XP, Vista or Windows 7 at (949) 699-6619 or email support@orangecountycomputer.com
You might also like