Russian Gang Stole 1.2 billion Internet Passwords
Security researchers say a Russian crime ring has pulled off the largest known theft of confidential Internet information, including 1.2 billion username and password combinations and more than 500 million email addresses.
The cyber gang injected malicious code to steal databases from at least 420,000 websites, says Alex Holden, founder and chief information security officer for Hold Security in Milwaukee, Wisc.
"It is absolutely the largest breach we've ever encountered," Holden said late Tuesday.
Most unsettling, he said, was finding his own credentials among the compromised data.
Hold Security cyber sleuths have been monitoring the cyber gang for about seven months, but only recently realized the magnitude of the gang's operation, Holden said.
"We thought at first they were run-of-the-mill spammers," he said. "But they got very good at stealing these databases."
Holden won't identify the gang, but he says his investigators know their names and locations. "The perpetrators are in Russia so not much can be done. These people are outside the law," he said.
Hold Security said it is trying to contact the victims, but most of the websites remain vulnerable. Holden would not identify the victims, but said they included the auto industry, real estate, oil companies, consulting firms, car rental businesses, hotels, computer hardware and software firms and the food industry. The gang targeted SQL databases, Holden said.
The New York Times first reported the breach Tuesday.
Word comes as hundreds of the world's computer security professionals gather here for Black Hat, a major computer-security conference.
While the breach appears to be large, it's still hard to say if it's the biggest that's ever been discovered, said Marc Maiffret, the chief technical officer at BeyondTrust, a Phoenix-based computer security company. "There's always lots of changes when the dust settles, it takes months to know" how important a breach was, he said.
If a cache of passwords this big has been found, others likely exist. "I would absolutely assume there are others," said Maiffret.
The cache of credentials was created by taking advantage of the two most common types of hacking — attacking web sites to gain access to underlying databases of customer information, as well as going after individuals and "everyday email," said Maiffret. "It's really a perfect storm" of an attack, he said.
The size of the operation shouldn't come as a surprise to anyone, Maiffret said. "In the past, when people thought of hacking, they thought of a lone teen-aged hacker sitting in the basement," he said. "But people need to realize that most hacking today is related to organized crime."
Even large companies need to acknowledge that modern-day hackers are likely "much better funded than they are," said security expert Sharon Vardi, who is the chief marketing officer of Securonix. "They are backed by millions of dollars to get the job done," he said.
Describing the breach as "easily five times the size of the Target breach," Vardi said that most organizations are not set up to defend these types of attacks. "They are not monitoring anomalies in their networks to detect these breaches quickly," he said.
Security expert Phil Lieberman, CEO of Lieberman Software, thinks the theft may be more of a warning or a veiled threat from the Russians. "I think this is a political statement rather than a security threat," he said. "I think there is a message being sent and the message is: Watch out."
The Russian government could have prevented the breach, he says. "But then the question is: Why should they? Are we such good friends that they should stop this?"
Orange County Computer®, Inc. recommends reseting all of your passwords and having a different secure password for every site you access. Secure Passwords should be at least eight characters long and have a mixture of uppercase, lowercase, numbers, and special terms like !@#. If you feel that your system or network may be at risk, or the security of your system has been compromised, contact the Cyber Security Experts at Orange County Computer® so we can help you protect your data. Call our Tech Center at (949) 699-6619 or visit us online at OrangeCountyComputer.com. We are happy to help.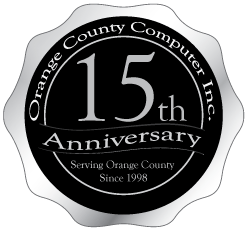 Information originally obtained from USA Today's Donna Leinwand Leger, Elizabeth Weise and Jessica Guynn,. View the story here.