Warning: Breach of Patient Identification Information
On August 18, 2014 the United States Computer Emergency Readiness Team, US-CERT, issued an alert that there there was a breach of patient identification information.

US-CERT is aware of a breach of sensitive patient identification information affecting approximately 4.5 million patients and customers of Community Health Systems, Inc. As part of DHS, US-CERT is working together with the FBI and the Department of Health and Human Services to assist in sharing specific vulnerabilities and mitigations with the healthcare industry to prevent additional breaches from occurring.
US-CERT recommends that individuals who suspect they may have been victimized as a result of this breach report any incidents to the FBI's Internet Crime Complaint Center. Tips and advice to stay safe online can be found at STOP. THINK. CONNECT.
If you feel that your system or network may be under attack or at risk of attack contact the Cyber Security Experts at Orange County Computer® so we can minimize the damage. Call our Tech Center at (949) 699-6619 or visit us online at OrangeCountyComputer.com. We are happy to help.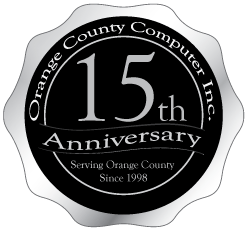 See by the full US-CERT alert here.
You might also like