Trumplocker Virus – No Joke!
New Trumplocker Virus
The latest virus type known as a Venuslocker infection has been mutated and is called the Trumplocker Virus. This is not a joke, it's legitimately real and has been confirmed as a ransomware infection. It started showing up just recently in 2017. The first sign of the virus is when you see this wallpaper on your desktop: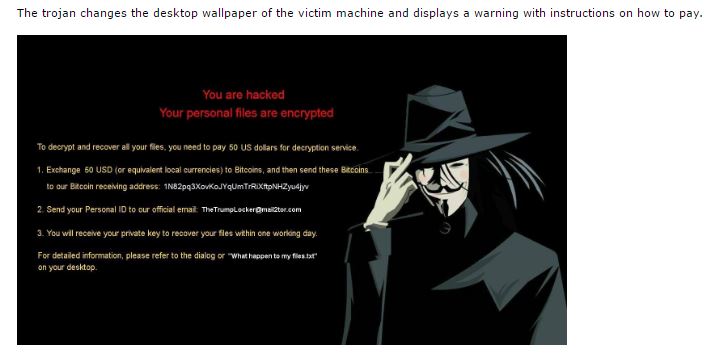 The usual ransom is a demanded payment of a decided $$ amount to get your encrypted files back. Then an image of President Trump appears on the screen saying that you are hacked.
Shortly after, the threats for non-compliance take over the screen and the fun begins. Your files are encrypted and there is nothing you can do at this point except to pay the ransom which we don't recommend, or call the experts at Orange County Computer. Your system and data has all been compromised and you will need our help. Certain variations of ransomware can be thwarted, while others cannot.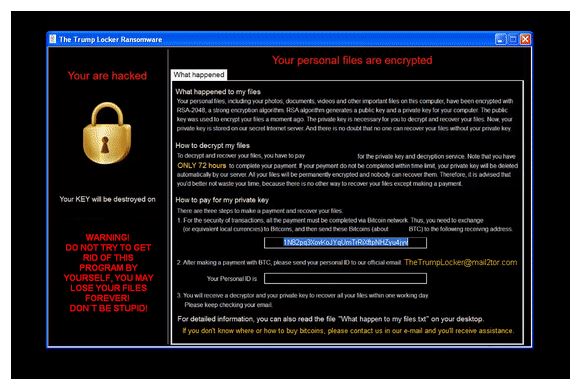 It's possible that the damage can be minimized by immediately powering the system "off". The longer an infected system stays powered on, the faster the infection is complete. There is a small chance that your data is recoverable. Do not attempt this on your own, especially if your system is joined to a domain or belongs to a network. Any doors into other systems can put an entire company at risk. Give Orange County Computer a call at our Tech Repair Center and we will help get your back up and working.
You might also like