Windows 7 End of Life: Urgent Notice to Upgrade
Despite being in the market for more than 10 years, Windows 7 continues to be one of the most popular operating systems used today. As Microsoft has released and continued development of Windows 10, they have decided that it is time to move on. Microsoft has been informing their customer base of Windows 7 End of Life for more than a year now. They even pushed out an update for Windows 7 notifying users about the different ways they can upgrade. If you run a business, access sensitive information on a computer, or don't want the risk of viruses which can harm your PC, then you should consider upgrading to Windows 10.
What happens if I do not upgrade to Windows 10 before the End Of Life date?
Using Windows 7 and not upgrading to Windows 10 may have immediate as well as gradually increasing security issues, decreased accessibility to websites, the inability to download software, printing and scanning issues, and lastly, the reality of security threats from viruses and ransomware. Windows 7 will continue to run as it always has on all computers which still use it. End Of Life does not mean they shut off your computer. However, the cost of use is only going to go up as time goes on, with the risk of repair due to age, and the danger of possible viruses compromising data.
Statistically, 25% of all PCs in the world still run Windows 7. In January, the machines which run Windows 7 will be at risk of being hacked, encrypted, or even used for bitcoin mining! And, of course, Microsoft will no longer be providing technical support at that point, either.
If your company has to meet certain compliance standards, such as HIPAA or PCI, you will be required to replace your OS before the end-of-life date for security purposes as well. Be sure to read up on how your compliance standard applies to your OS so you maintain compliance.
How do I go about upgrading to Windows 10?
Depending on its age, your PC may not be compatible with Windows 10. To ensure that your computer is compatible with the upgrade, please reference this Microsoft article.
Upgrading to a new operating system is time-consuming and requires careful planning. Some software may be compatible with your old OS, but not your new one. Perhaps your hard drive is more than 3 years old, and starting to run a bit slower than before. There's never been a better time to contact Orange County Computer for an evaluation. We can analyze your system to assist you in determining an upgrade timeline by identifying critical points in both your local machine as well as your entire network. Our technical team can also apply our ultra-secure Cloud Solutions to ensure that your business or home keeps running smoothly and risk-free.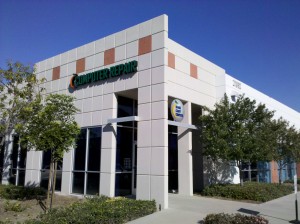 For more information on upgrading to Windows 10 for your needs contact us now at (949) 522-7709 to get started!
You might also like