Microsoft Office 2010 End of Support: Protect Your Data
As we begin to move away from the massive transition of Windows 7's official End of Support, other Microsoft applications developed around the OS have begun to reach the end of their timetables as well. On October 13, 2020 Microsoft Office 2010 will reach its end of support. Just like with Windows 7 back in January, it is important to plan ahead in order to protect your data and remain secure. If you have Office 2010 Protect your aata now!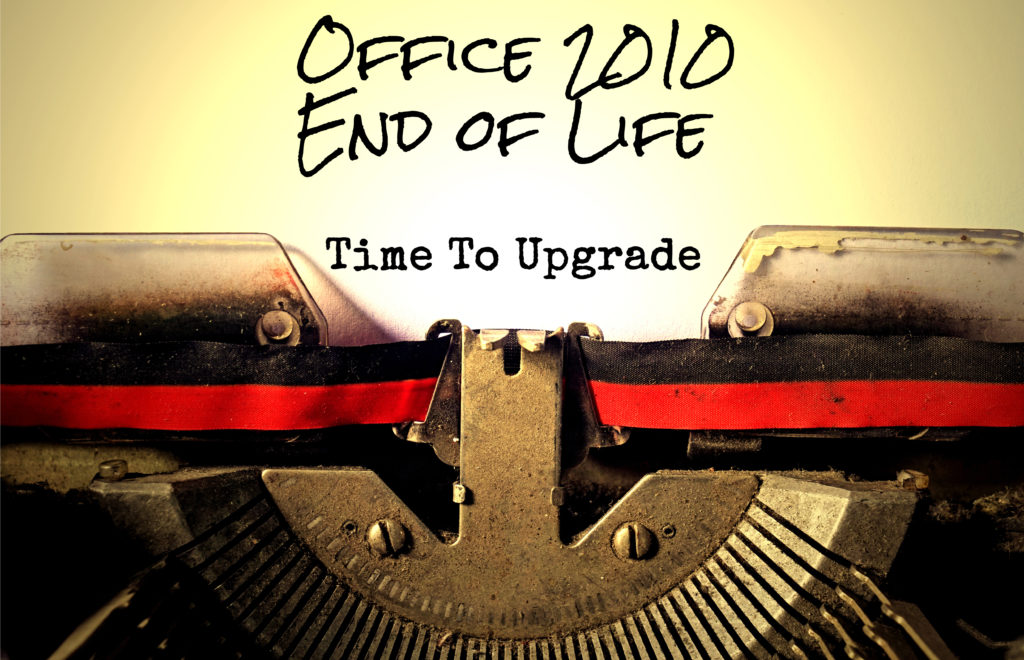 What does end of support mean?
Microsoft establishes a timeline with all of their released software during which they will provide updates for bugs and security fixes. The life cycle is based on a number of years after the initial release of the product. The end of this life cycle is referred to as its "end of support." When Office 2010 reaches this point, Microsoft will no longer provide bug fixes, security patches for exploits and vulnerabilities, and technical support for issues utilizing the software.
Consistent security patches are necessary for the longer lifetimes of some Microsoft products. No matter how skilled the development team, it is inevitable that someone, somewhere will discover a crack in the surface and attempt to exploit it for their own profit. This was seen previously with older Microsoft Office file formats (.doc, .xls, .ppt) becoming susceptible after Office 2003's end of support. As Microsoft was no longer shipping updates to patch security issues, eventually new vulnerabilities were discovered and exploited to phish, hack, and blackmail companies and individuals for profit. Something as simple as opening a Word document could result in a virus executable (.exe) being run on your computer completely undetected. The time to protect your data is now.
What can I do to prevent this?
There are two potential upgrade paths to take:
Microsoft Office 365: A subscription take on Office which is always on the most up-to-date version of all their products. There are unique packages for personal, business, enterprise, and educational purposes based on your needs.

Microsoft Office 2019: A one-time purchase which can be activated on a single computer per license key. There is no monthly cost, however in time this version will eventually reach end of support the same way Office 2010 is about to.
If your current version of Microsoft Office is 2010, then upgrading to the latest and greatest is going to be a significant change to what you are used to. Office 365 now offers OneDrive cloud storage as part of its service, allowing users to save important files to an offsite storage server. If you have important files which you opened in your older version of Office and still need to open now (accounting spreadsheets, for example), the newest versions of Office are completely backwards compatible with old file types, allowing you to open old files and then convert them to newer, safer file formats.
New software can also mean new hardware requirements. If you, your family, or your company are still using Office 2010, or still using Windows 7, you can reach out to Orange County Computer for an assessment and upgrade path to modernize your technology and reinforce your digital security. Regardless of whether it's a new version of Office, an OS upgrade, or even complete machine replacement and a data transfer, we are here to work with you to keep your computers in the fastest and safest shape possible. Contact a member of our team at (949) 522-7709 or via email by clicking here for help.