orange county computer meets the challenges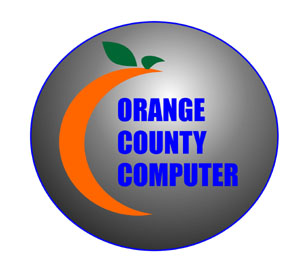 Orange County Computer® meets the challenges our current economic climate head on with new Managed Services Options. Previously Managed Services have been defined by an hourly rate and proactive scheme in effort to reduce client downtime and increase productivity. This style of Outsourced IT services has been the premier service agreement most companies sign and costs upwards from $1000.00 to $2000.00 per month for a typical 10 to 25 user network.
This management style is consistent of a weekly or bi-weekly on-site visit in which a technician will check backups, log files, perform Operating System and Anti-virus Updates in addition to checking the integrity of the Raid Array. From there, the technician will usually assist end users in a Help Desk or "Break-Fix" fashion. All other emergency services are either remotely handled at a reduced hourly rate or a technician is dispatched on-site at a negotiated fee which is usually higher than the normal hourly rate during regular office hours.
In these tough economic times Orange County Computer® recognized that the classic Managed Services scenario might not work for all businesses in this economy. In order to serve the needs of the market we have developed a more cost effective option for Outsourced IT Services called a "Reverse Contract".
As an example, the typical Managed Service agreement can cost you $1000.00 to $2000.00 per month. The newly adopted "Reverse Contract style of Managed Services with Orange County Computer®, Inc. is at minimum $250.00 to $500.00 per month for unlimited remote support per 5 to 25 user network. The same IT Support that an on-site proactive technician would perform will continue to occur, such as Backup, Log Files, Operating System & Anti-virus updates, etc., for maintenance purposes; but the real key feature is that remote support is unlimited in terms of help desk or "Break-Fix" support at no additional cost. When a technician is dispatched to an on-site location during business hours, the savings will continue with a discounted contractual hourly rate instead of our normal on-site rate – another benefit to the "Reverse Contract".
This is how Orange County Computer®, Inc. continues to establish itself as the premier solutions provider for all your Outsourced IT and Network Administration needs at fraction of the cost of the competition.
Give us a call today at (949) 699-6619, visit us online at www.orangecountycomputer.com
A $25 dollar discount coupon is enclosed in appreciation of your commitment to Orange County Computer®, Inc. Thank you for your patronage.
Contact our Sales Team for all of your computing needs at (949) 699-6619 or Contact Us
Orange County Computer® is your Comprehensive IT Solutions Provider.
Follow us on: